My Clients and What They Have to Say
BBC.com – British Broadcast Company
The Restaurant People
Edward Beiner Eyewear
For Sale Finn
Tease Salon & Spa
Chesapeake Beach Resort
Barker's Pet Resort
Metallic Products
Lyons Realty
Hillstone
Gilda's Club South Florida
Grade A Marketing Strategies
ecenta America Inc.
Pace Center For Girls, Broward
Christina Wan's
Franco & Vinny's
W.A. Bentz
Watch U Want
Calvin, Giordano Associates
JCC of Miami Beach
Impulse Group
Thasos Greek Taverna
Oil Spill  Response USA
Biscayne Wellness Center
Sushi House
Barker's Pet Center
Long Gong Restaurant
Hype Media
SmartShoot
Flash Photo & Video
Total Auto Protection
Luca Bella
A Plus Smoke Shop
Key Lime World Cafe
And Now.com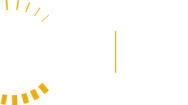 Once again, please accept my compliments for the role you played as a judge for the 2014 Florida Public Transportation Associations (FPTA) Marketing Awards.  On behalf of all FPTA members, I thank you for taking time from your work schedule to be part of this process that is very important to the organization.
The FPTA Executive Director, Lisa Bacot, expresses her gratitude for the work put in to get this task accomplished.
You demonstrated the greatest of teamwork and professionalism throughout the entire process that made the process easier than I had ever imagined.
I hope to have the opportunity to work alongside you again.
Sincerely,
Victor O. Garcia, Corporate and Community Outreach Manager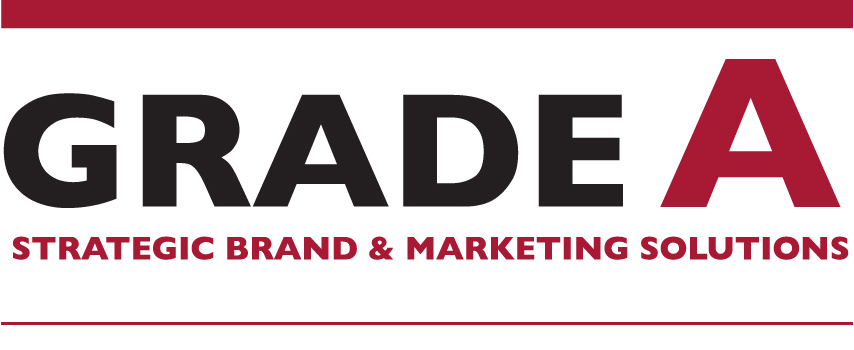 Our client hosted a national dealer sales meeting in Fort Lauderdale and needed to capture testimonials for a presentation at their awards banquet. Instead of flying our usual videographer in, we researched a number of local options and signed a contract with Sharyn Bey Productions.  Right from the start, Sharyn was a fantastic choice.  She was quick to understand the overall tone and context of the final edited product we desired.  In addition, she was timely, had good equipment and had no issues working some unusual hours.  Sharyn is detailed, conscientious, and passionate about the work she does.  Our client could not have been more pleased with the final product and the extra effort she put forward to meet our deadline.
–Jon Anderson

Sharyn was not only a consummate professional and a delight to work with, her work is impeccable! The quality of the video she produced for us is outstanding; we couldn't be happier with the end-result. We are thrilled, our partner is thrilled, but more importantly, our customer is impressed with this process and plans to use Sharyn whenever the opportunity arises.
–Elaina Herber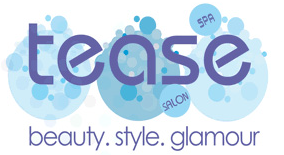 Tease Salon offers a multitude of services and we wanted a video depicting them that was upbeat, different and eye-catching. Sharyn Bey of Sharyn Bey Productions did just that for us.
Our message is told visually to music that flows from one service to another seamlessly with style and grace. We owe Sharyn a big thank you! Since airing our video our clientele has grown tremendously, not only in Fort Lauderdale, but in other locations as well.
–LUANN & ANDREW ALORRO

Sharyn Bey Productions was our videographer of choice, not only for her expertise, but
for her ability to make everyone feel comfortable in front of the camera. None of us in the
video are actors, so nerves were on high alert. We put ourselves in Sharyn's hands and
could not be more pleased with the final cut.
From the script, to the shoot, to the final edit, Sharyn guided us on a path that brought
us to exactly how we wanted our story told. I actually cried with joy when I saw the final
version!
–Robert Accetura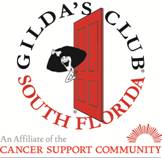 I recently had the pleasure of working with Sharyn on a promotional video for Gilda's Club South Florida, a nonprofit organization which provides free emotional and educational support to anyone touched by cancer.  I was truly impressed with her experience and professionalism throughout the entire experience.  Her compassion during interviews with our members and supporters and her attention to detail during the filming and editing process resulted in a beautiful segment which truly captures the essence of what we do at Gilda's Club for individuals going through their cancer journey.
-Elisabeth Glynn
The video was in a word, Awesome. The amazing concept of putting the heart before the mind with the participants' personal words held everyone's attention and gave everyone in my opinion a willingness to give. Of course the star was "My Laina"
What a girl!
–Mother of a Member
l can't thank you enough for creating such a wonderful video for Gilda's Club South Florida.  From the day we met I knew you were the person to capture our mission and vision on film to deliver our important message. As of today l think l have watched the video 10 times and as recently as yesterday l cried. You make me so proud to be part of Gilda's Club.
We were all glad you were able to share the moment with us when we showed the video for the first time. Hopefully, you overheard the rave reviews going around the room…there were many!
One of the benefits of working here is having the opportunity to meet wonderful people. I have added you to the A-list and look forward to continuing our relationship for many years to come.  Please know you are officially part of our family and always welcome through our Red Doors.
With Gratitude,

–Shelley Goren, CEO

Thanks for the amazing work you did for us and for the quick turnaround. You were a lifesaver when you agreed to take the assignment on such short notice, and we are very happy with the finished videos. Thank you for your professionalism and preparedness. It was a pleasure working with you.
All the best,
Joan Driggs, Editorial Director